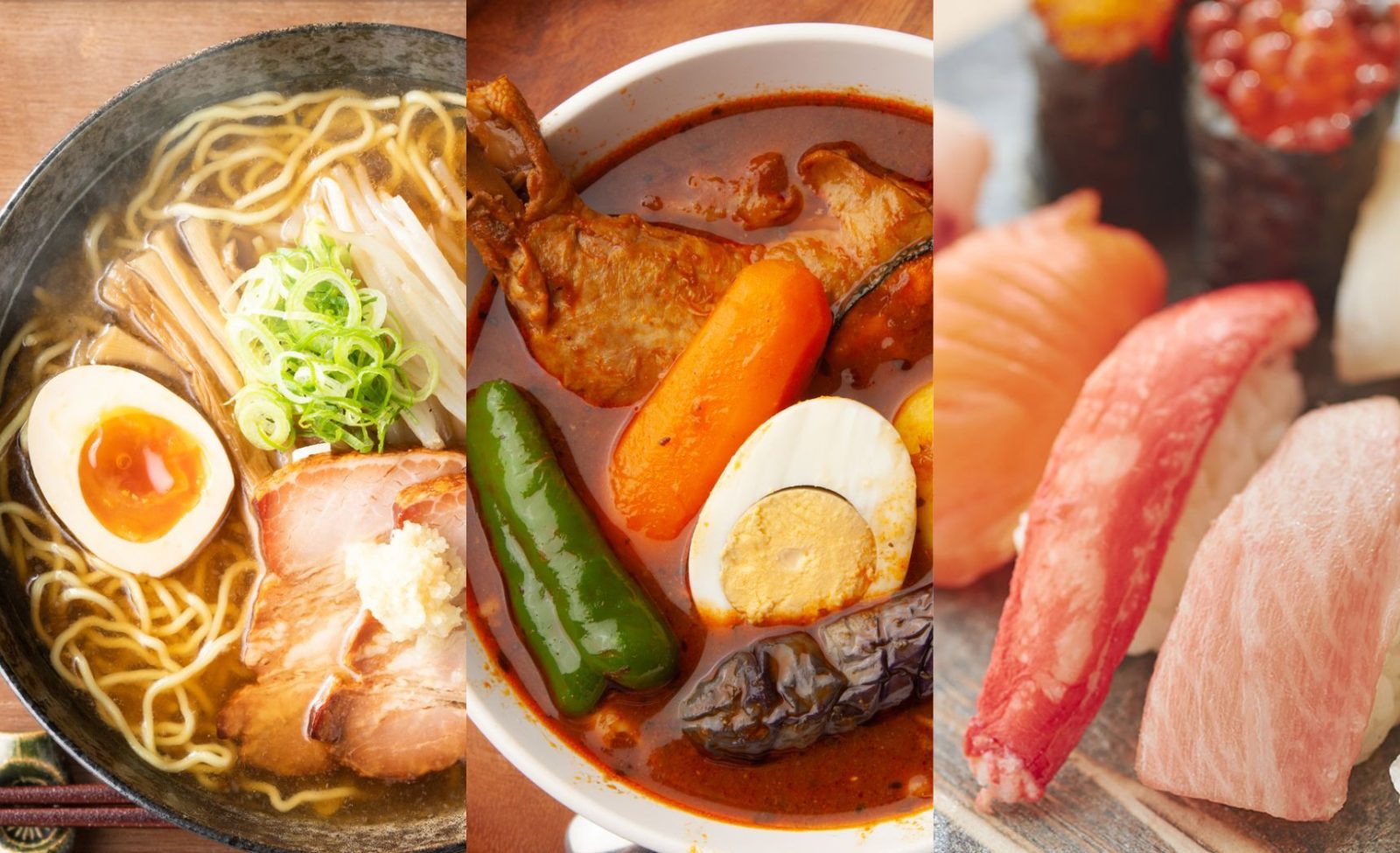 GOURMET
Surrounded by three ocean currents, Hokkaido is a treasure trove of incredible seafood. The vast expanses of the island are also a thriving hotbed of dairy farming and other agriculture, ideal for growing the very best local produce. As the capital of Hokkaido, Sapporo is the culinary center where all of these fresh ingredients come together. Indulge your taste buds with a fascinating lineup of seafood, world-class dining, and soul food beloved by locals, including miso ramen and the local lamb barbecue dish Genghis Kan.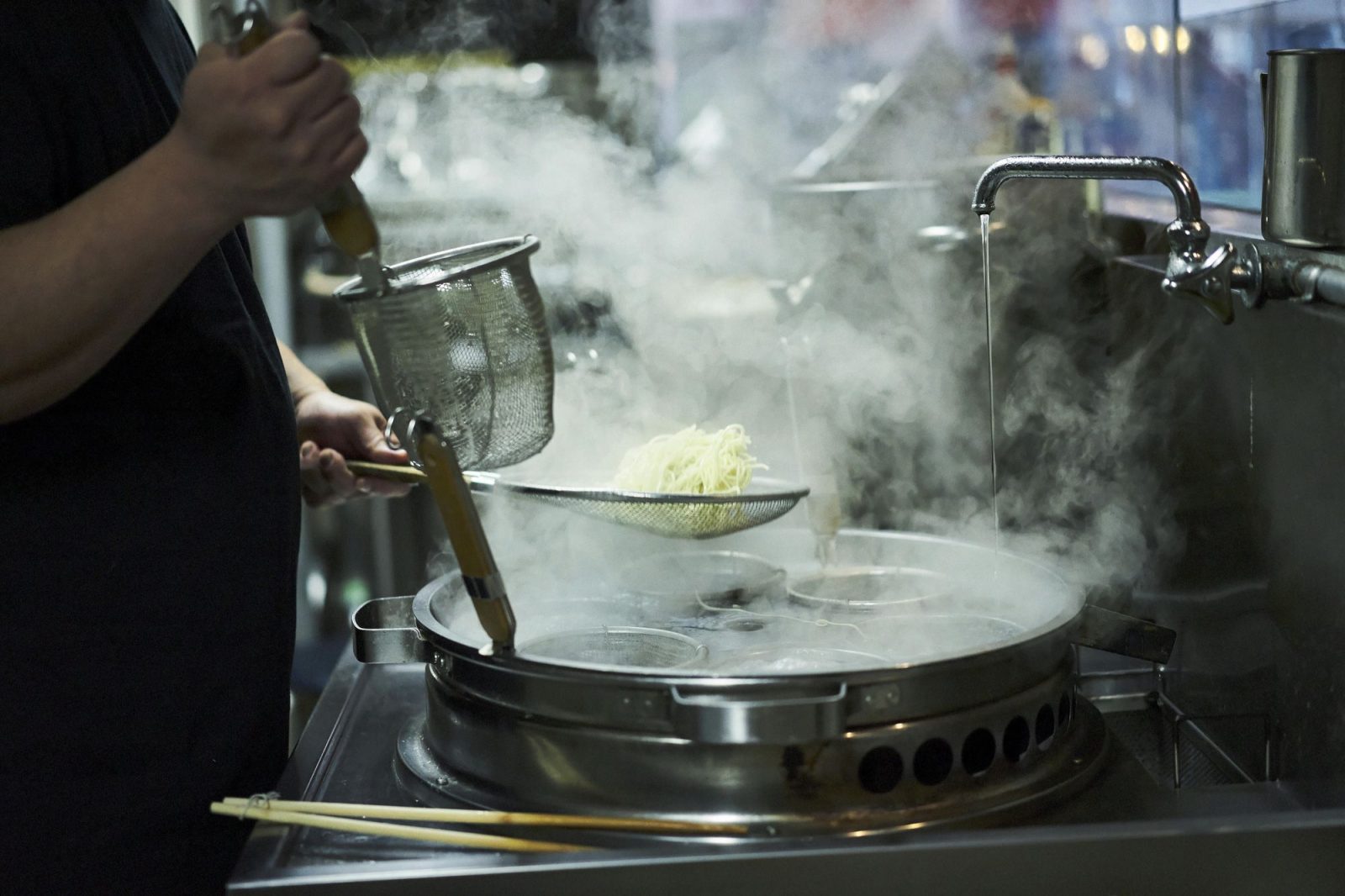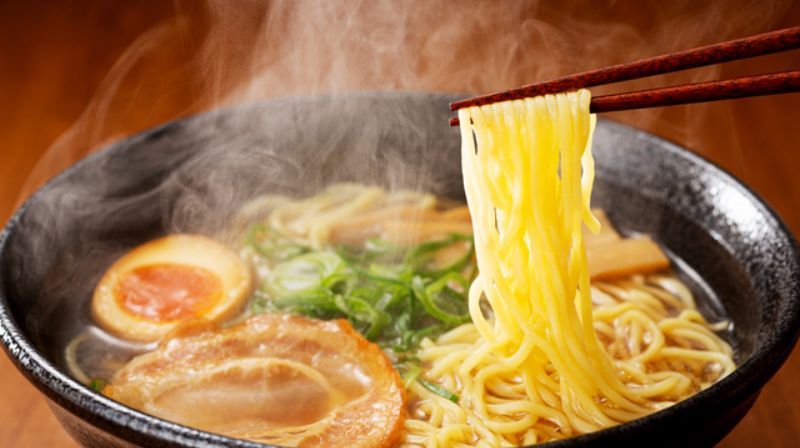 RAMEN
ラーメン
Sapporo ramen is known for its rich miso soup and medium thick noodles. If you want to try true Hokkaido flavor, make sure to add butter and corn. There are many different kinds of ramen shops, and this dish, which is beloved by locals and tourists alike, is one that will let you enjoy the alluring flavors of Hokkaido.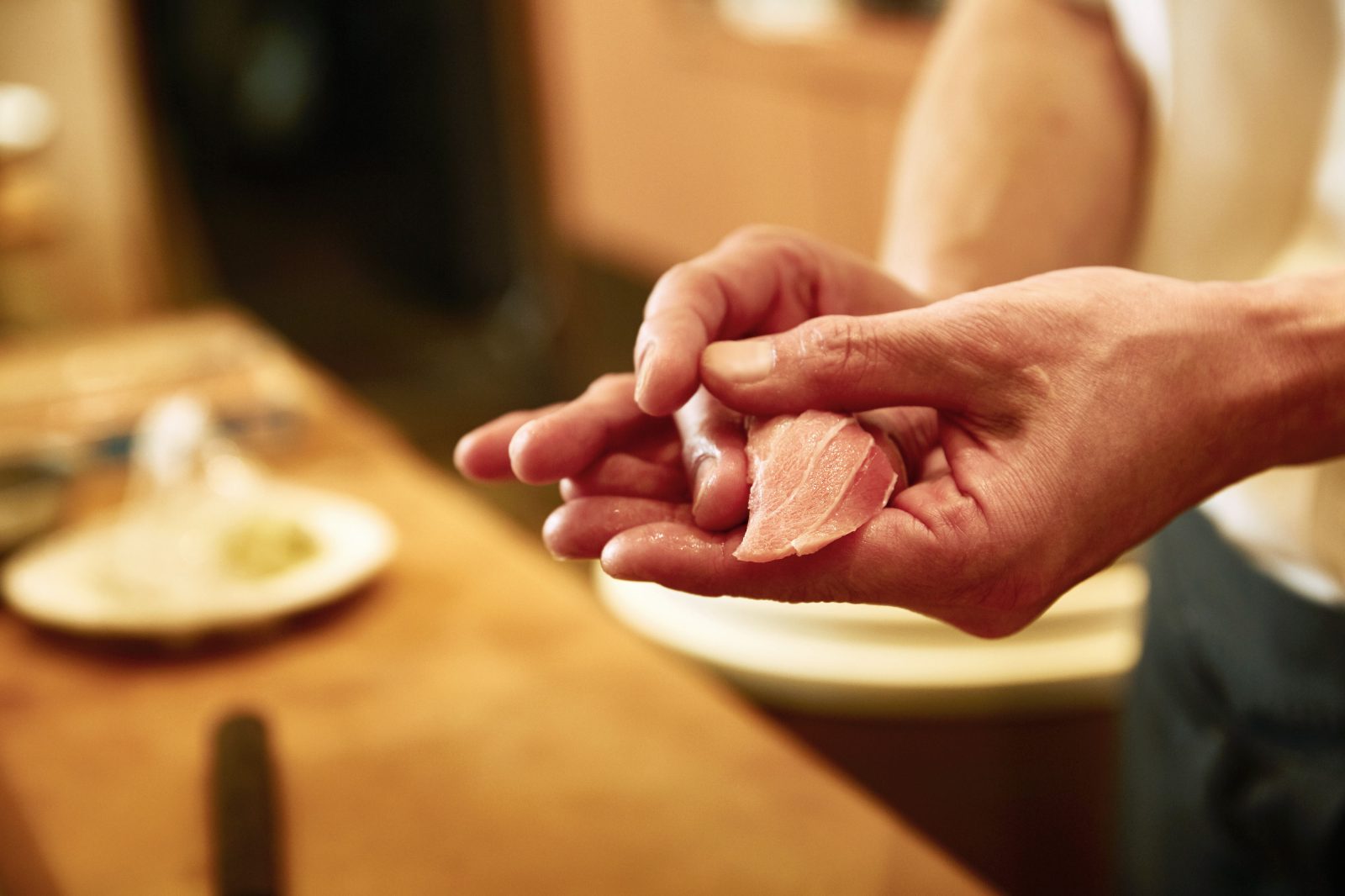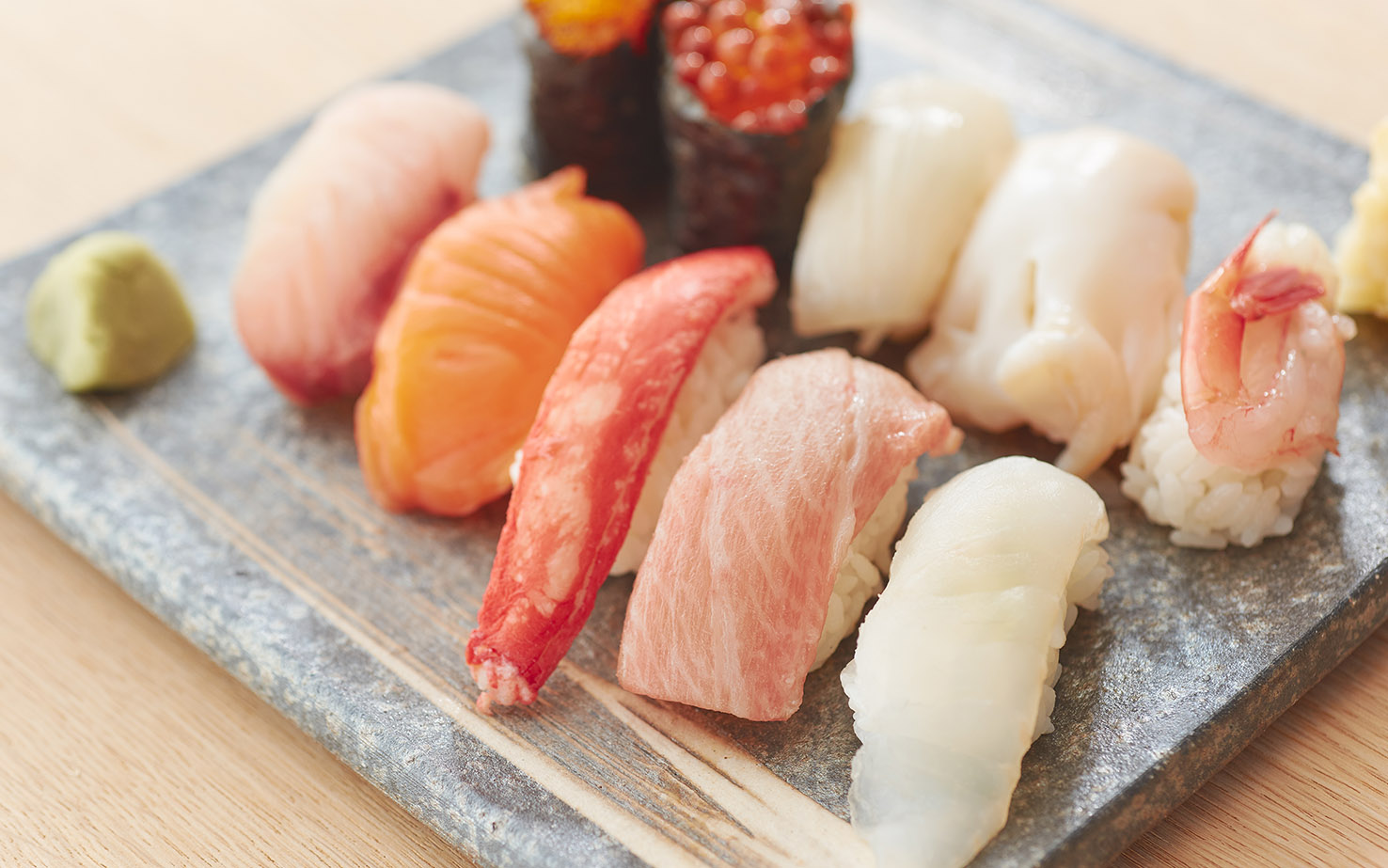 SUSHI & SEAFOOD
寿司&シーフード
Surrounded by the Sea of Japan, the Pacific Ocean, and the Sea of Okhotsk, a wide variety of fresh seafood is available in Hokkaido year-round. Sapporo is known for its high-end sushi shops run by top chefs. Here you'll find everything from classy establishments to casual conveyor belt sushi, with each offering tasty, fresh fish.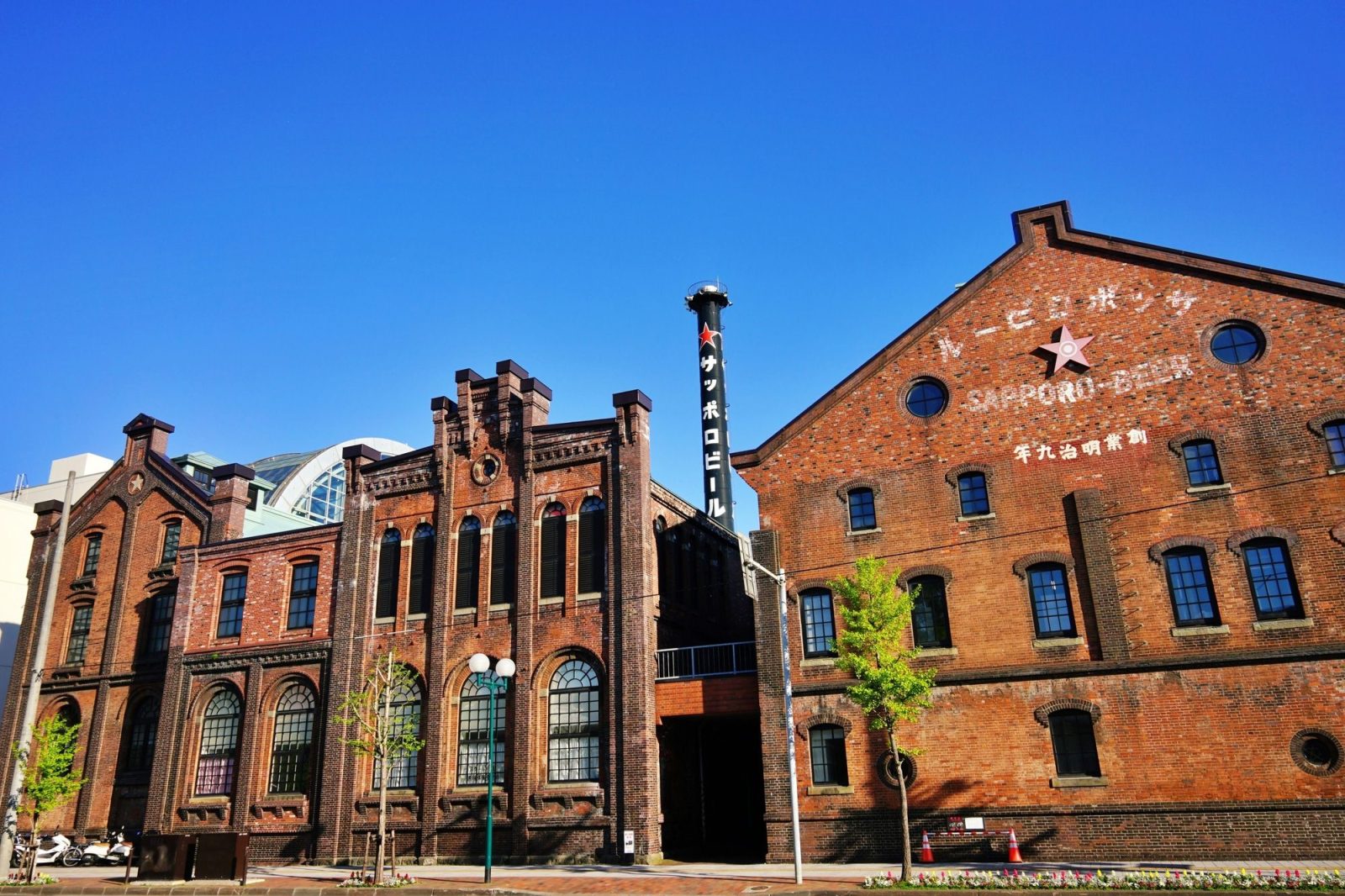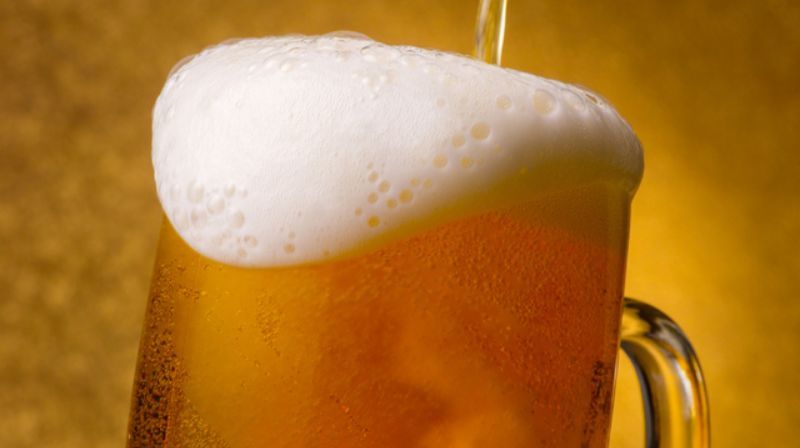 Sapporo Beer
サッポロビール
Making use of the cool climate in Hokkaido, Sapporo Beer was established in 1876 as the first beer brewery in Japan, making it a historic establishment for Japanese beer.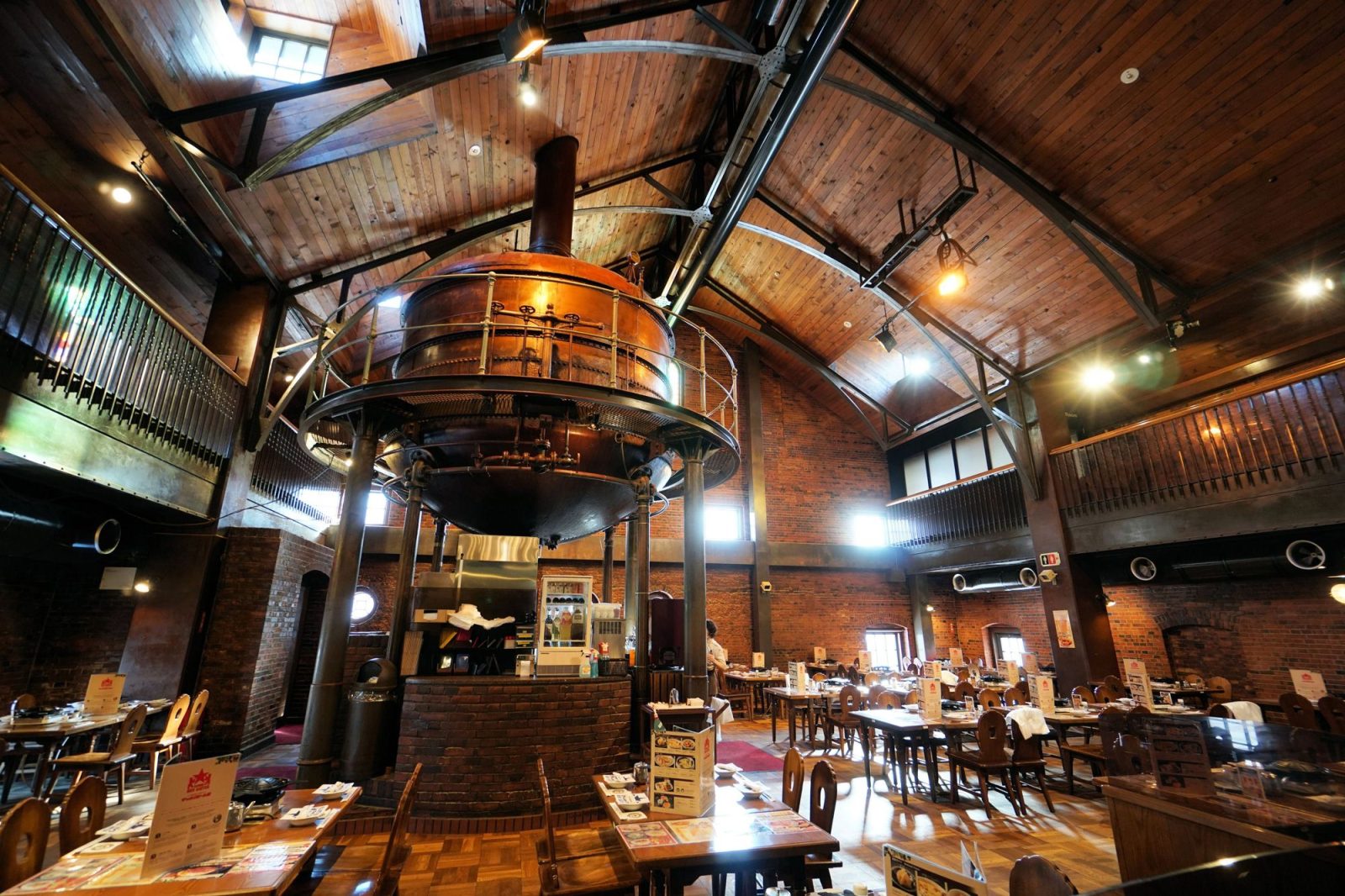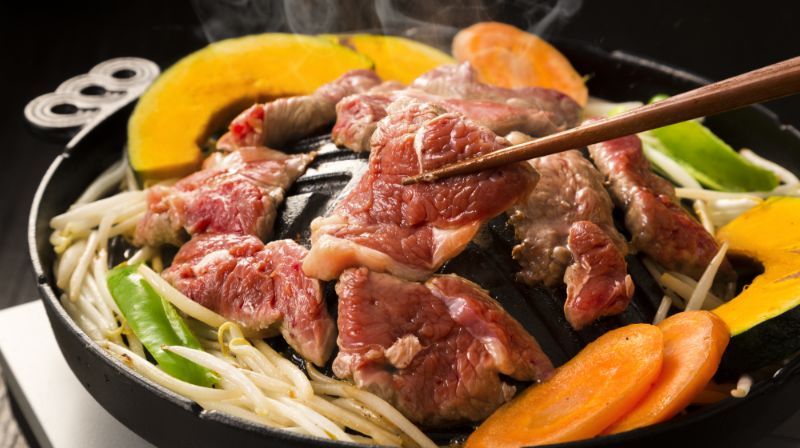 GENGHIS KAN
ジンギスカン
Genghis Khan barbecue, made in Hokkaido with mutton marinated in a sauce of apples and onions, gained popularity as the first lamb dish in Japan. Sapporo is home to many different kinds of Genghis Khan barbecue restaurants including places with large halls, and small eateries with unique furnishings. The first time you visit one, make sure to ask the staff for tips on how to cook the meat!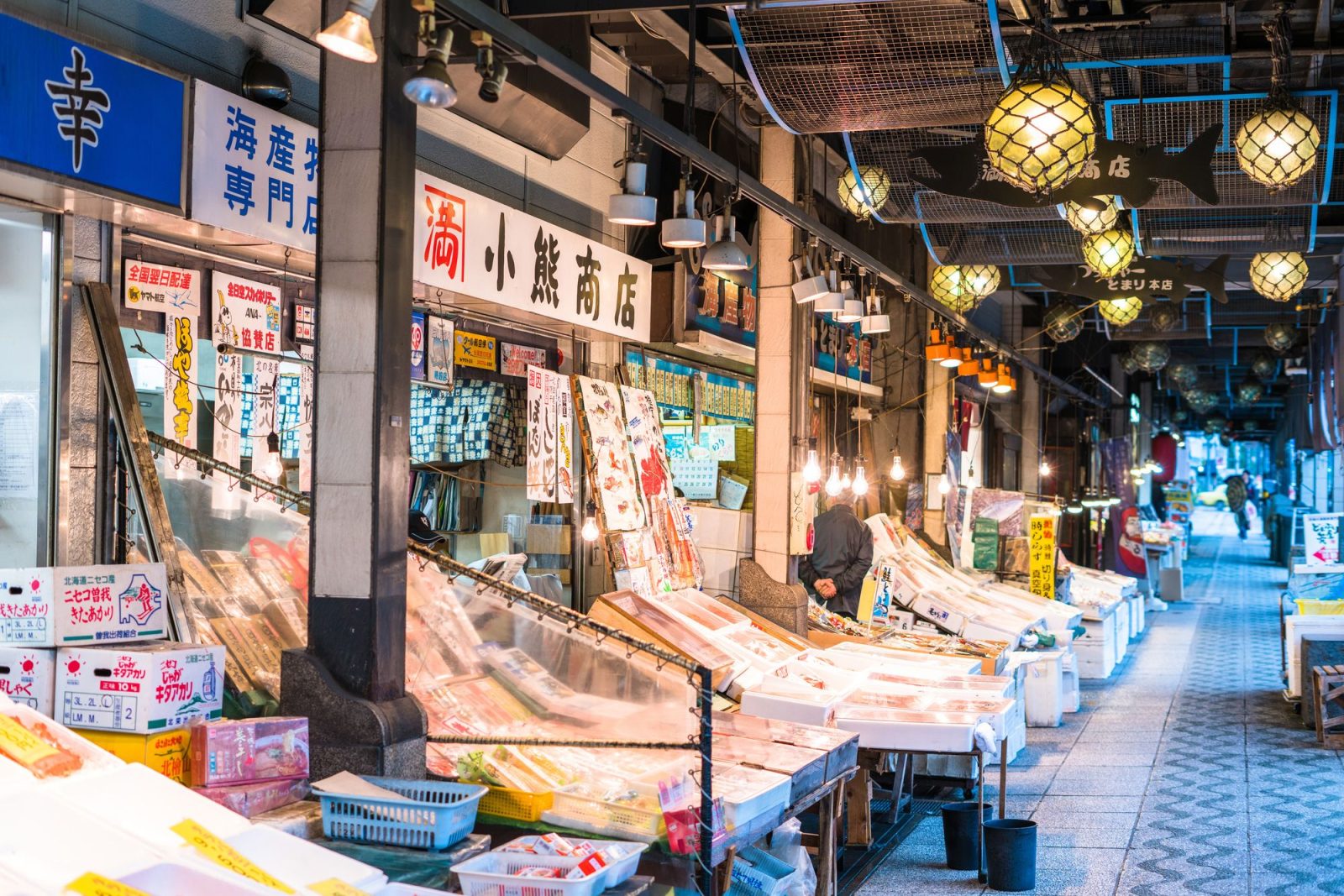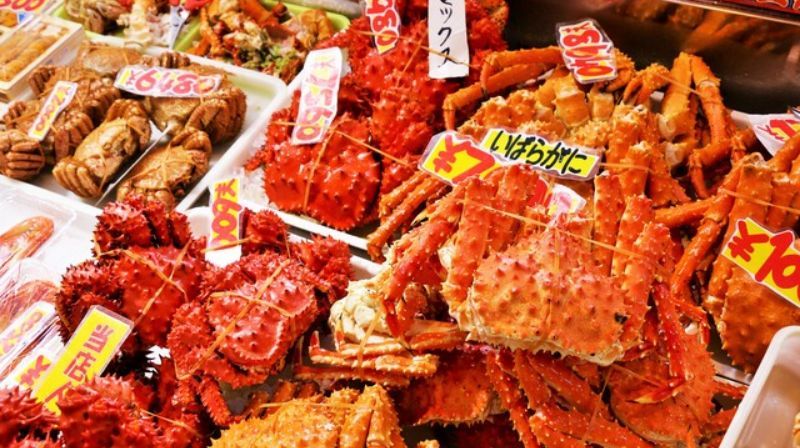 Markets
市場
The Sapporo market is stocked with fresh ingredients from all around Hokkaido. There are many shops, and if you arrive early you can enjoy seafood rice bowls, sashimi, grilled fish meals, and other tantalizing dishes. Tasty ingredients such as fruits and vegetables from across Hokkaido are also sold here.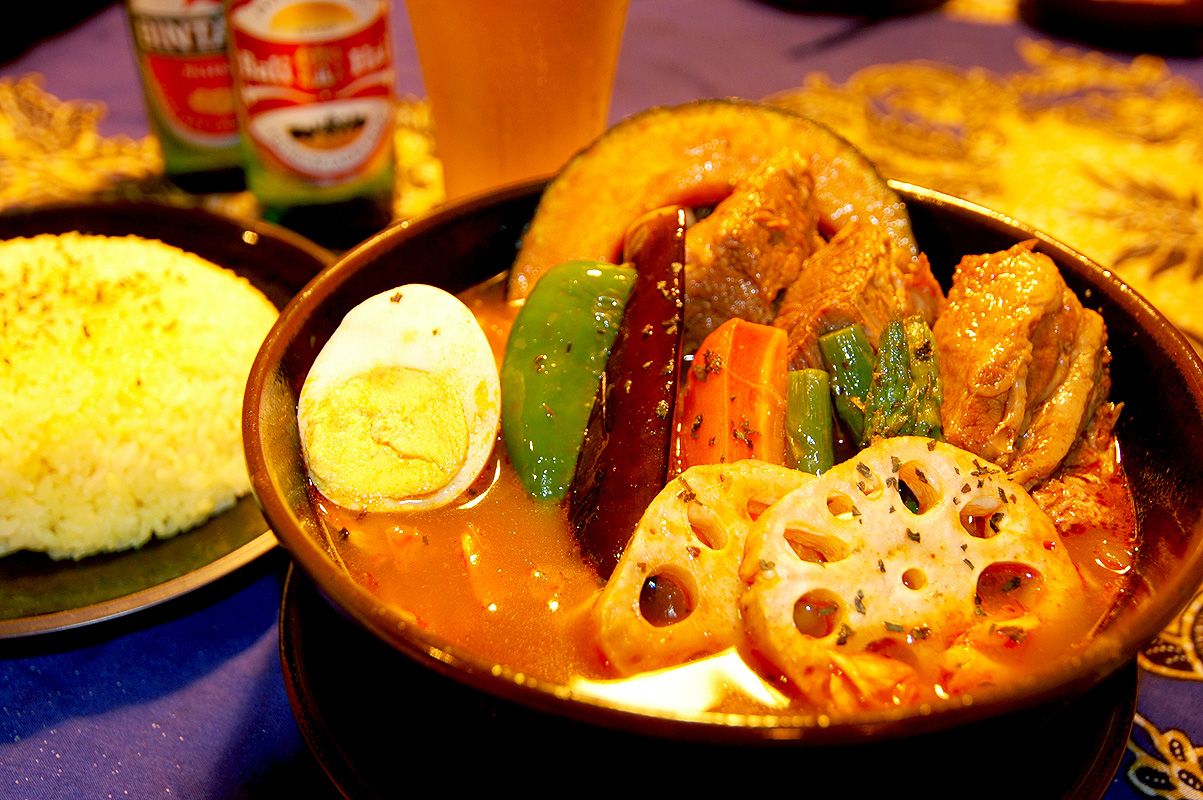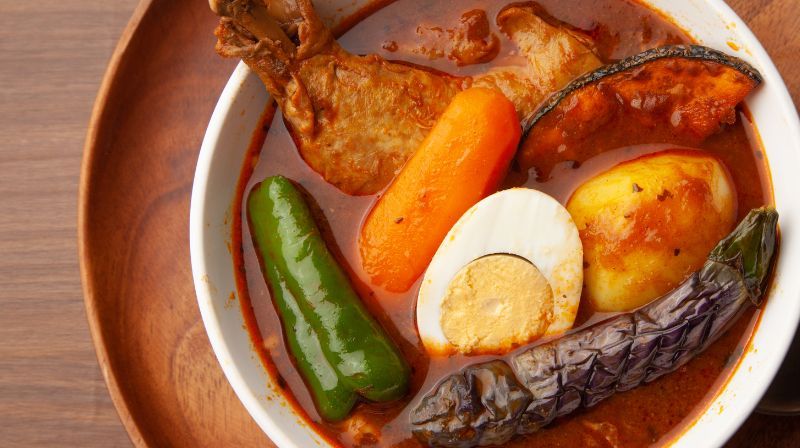 SOUP CURRY
スープカレー
Soup curry was invented in Sapporo nearly 50 years ago. This Sapporo soul food is unique for incorporating fresh vegetables and dozens of spices, and there are over 200 soup curry shops in the city. With soups made from different bases such as seafood, meat, and vegetables, you'll want to drink your bowl down to the last drop.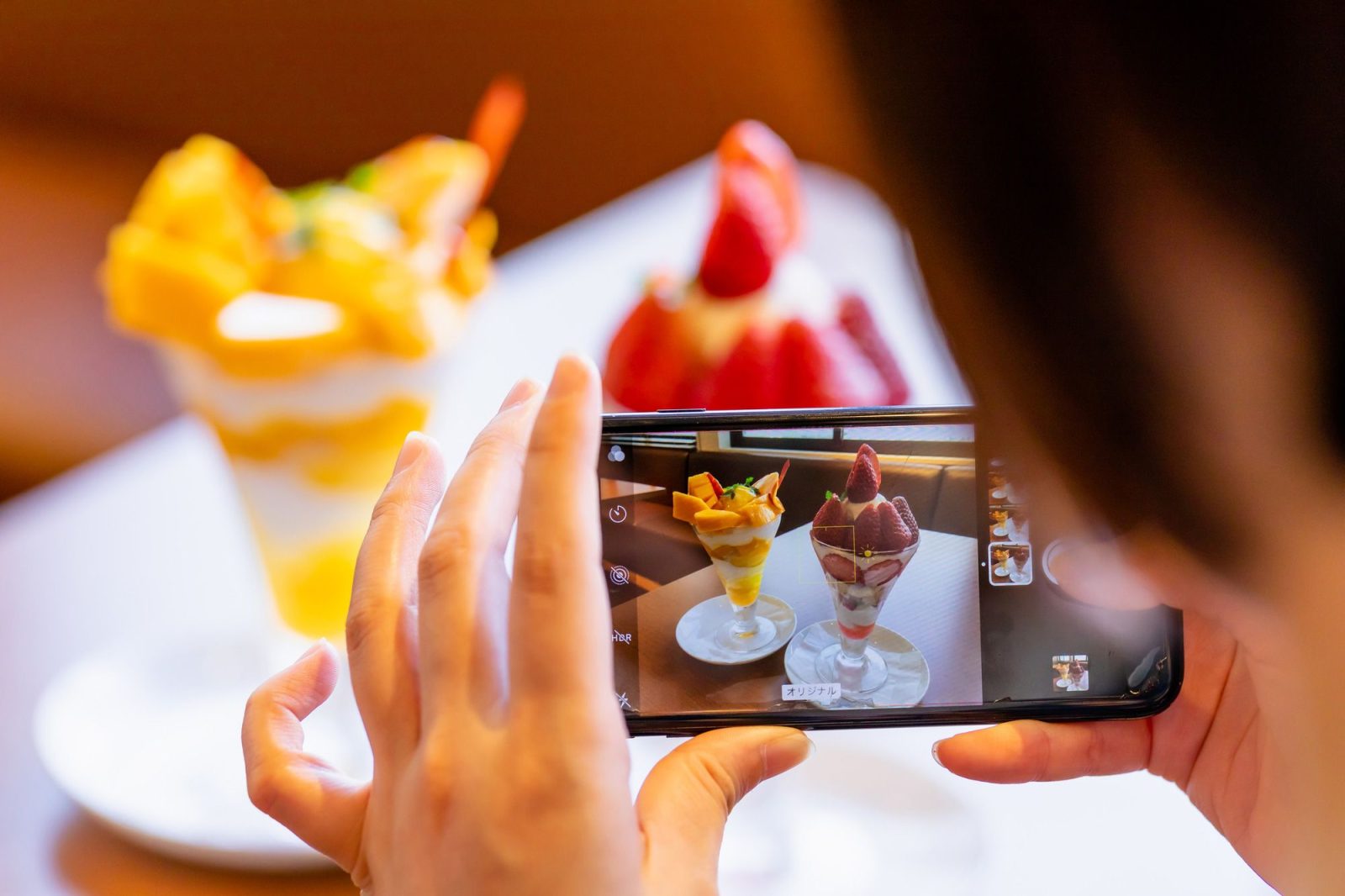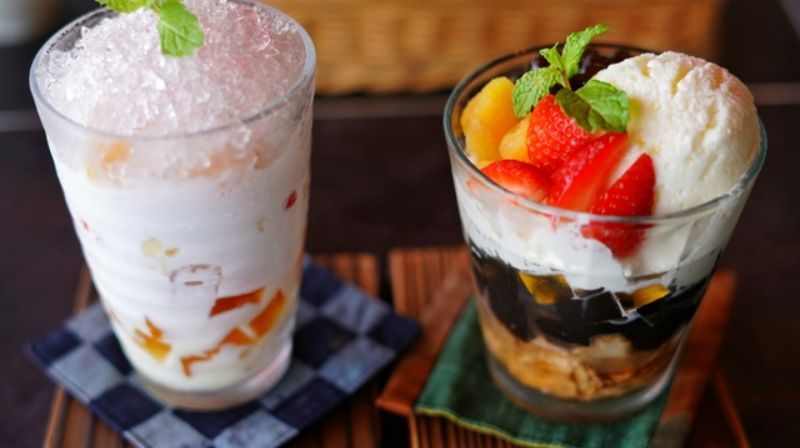 SHIME PARFAIT
シメパフェ
Having a parfait after enjoying some food and beverages is part of Sapporo food culture. Some shops are popular enough where visitors wait in long lines to order carefully-made parfaits piled with rare fruits that make for great photos. These refined desserts are true works of art. Enjoy a piece of Sapporo-style food culture with a parfait.