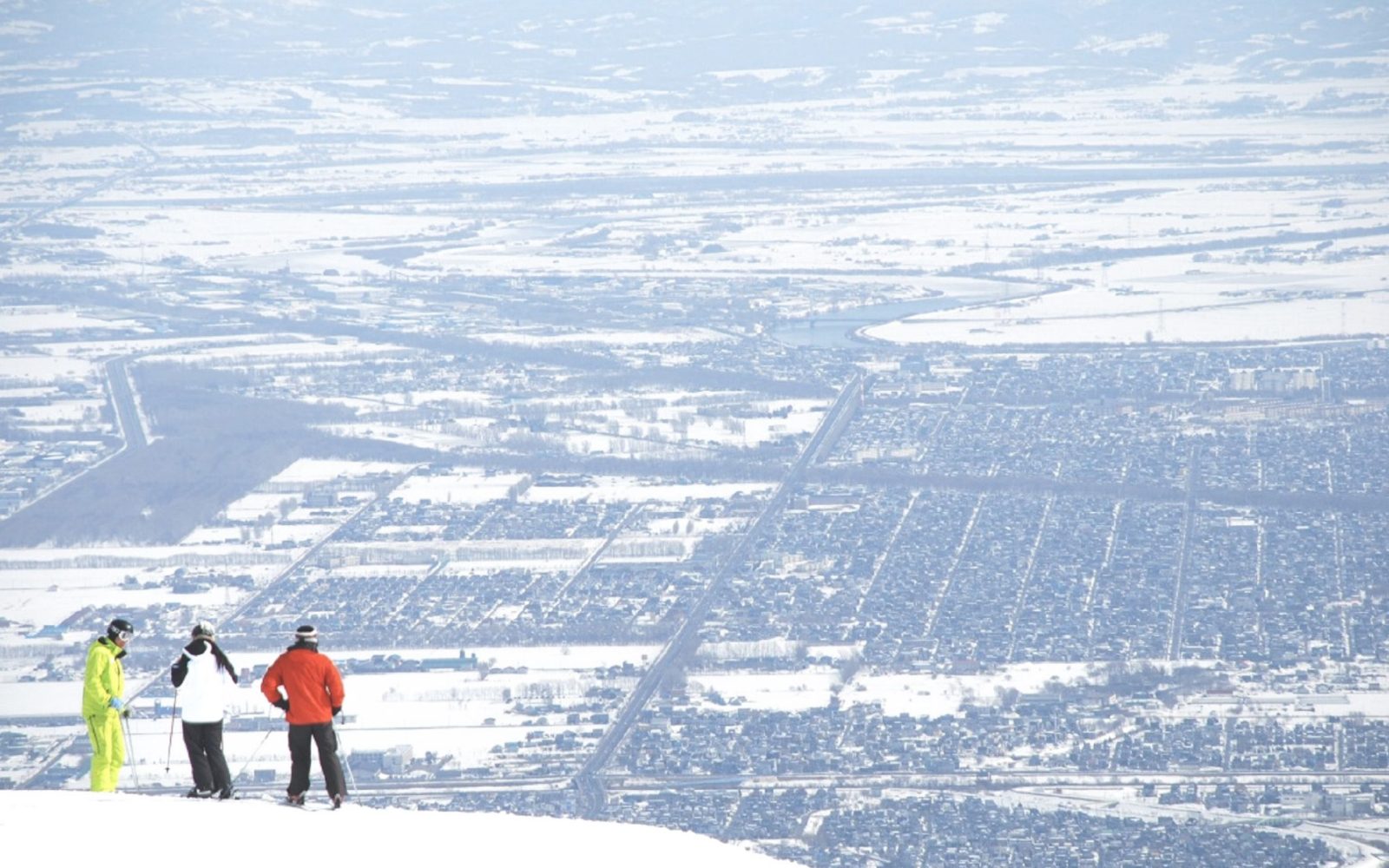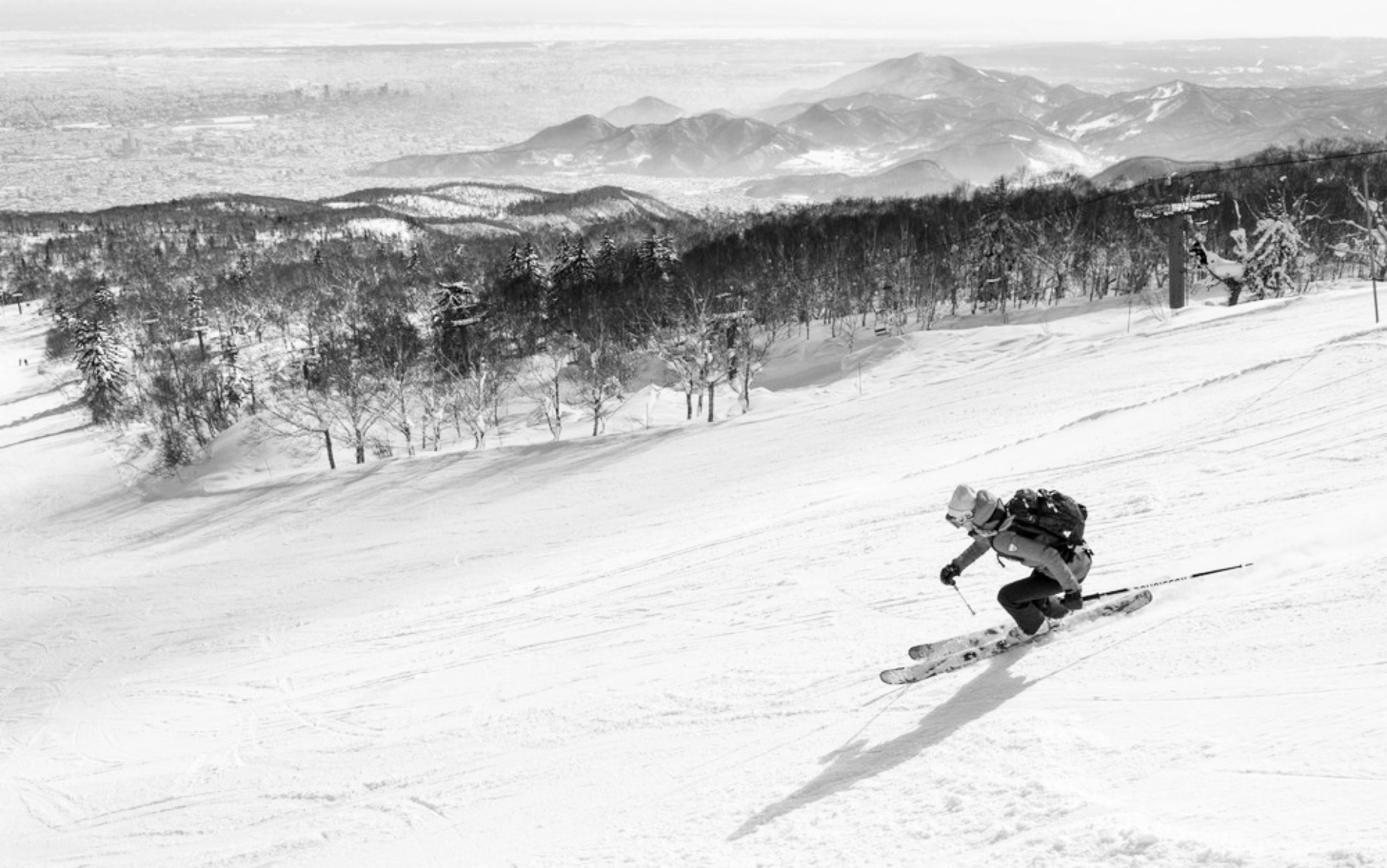 ABOUT SAPPORO
Wonderful powdery snow just 30 minutes from the downtown area
Sapporo, the first city in Asia to host the Winter Olympics Located on the northern tip of Japan, Sapporo is the largest city in Hokkaido with a population of nearly two million. It is the only major city on the planet that experiences over five meters of snow a year. Just 30 minutes from the downtown area you'll find six ski resorts with plenty of powder snow for visitors of all levels from advanced to beginner, offering a fun time even for people who don't ski or snowboard. Read on for more information about Sapporo ski resorts and snow trips.
THE SNOW SAPPORO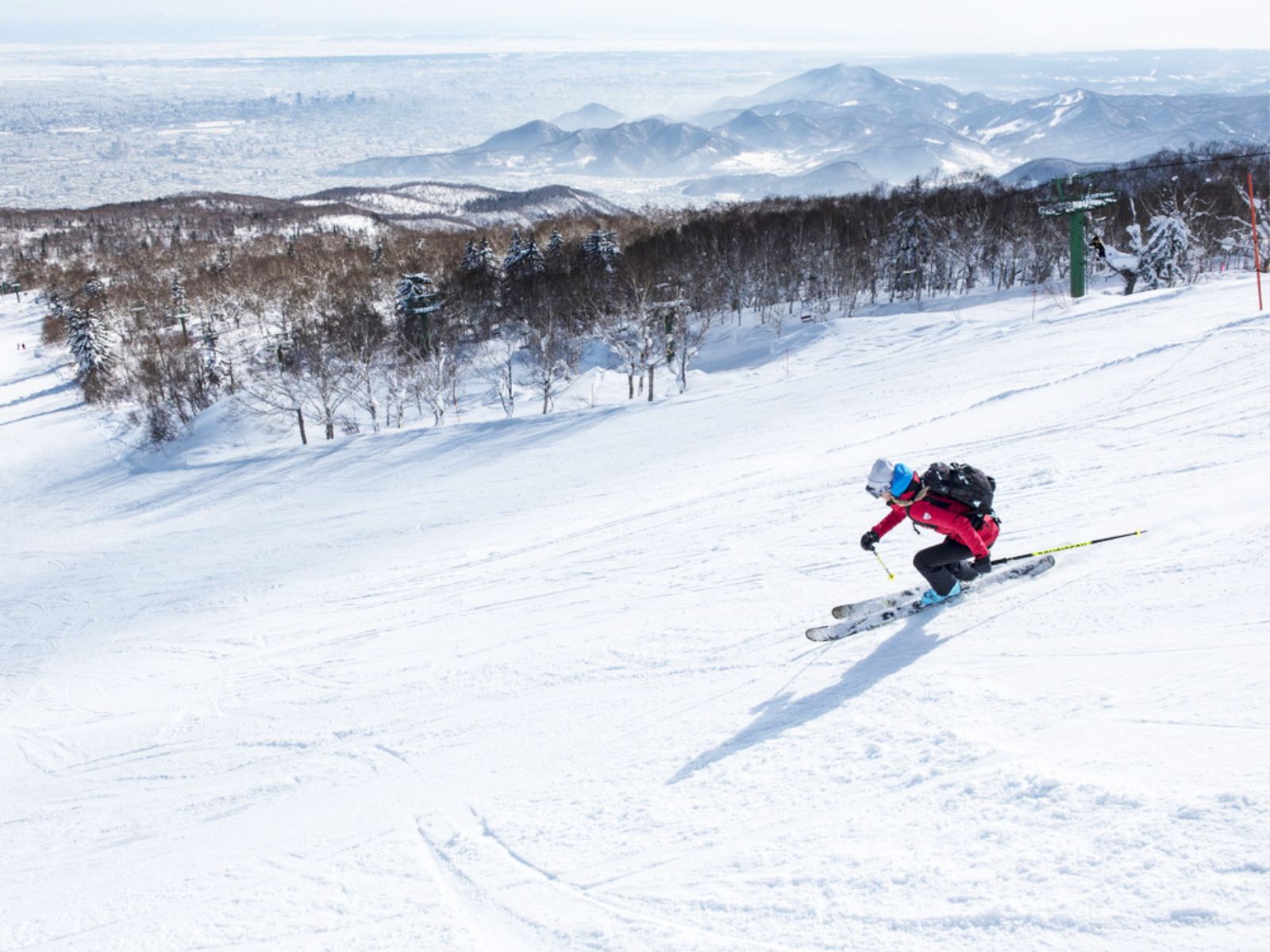 SKI&
SNOWBOARD
Area ski resorts 1 hour from Sapporo by car
Ski resorts in Sapporo offer something for everyone. Advanced skiers and snowboarders can enjoy the powder snow while beginners and people who don't ski or snowboard can have fun tubing, snowshoeing, and doing other activities. Everything is within an hour from the city center by car, free shuttle bus, or a taxi ride of just a few thousand yen. Come here for wintertime fun!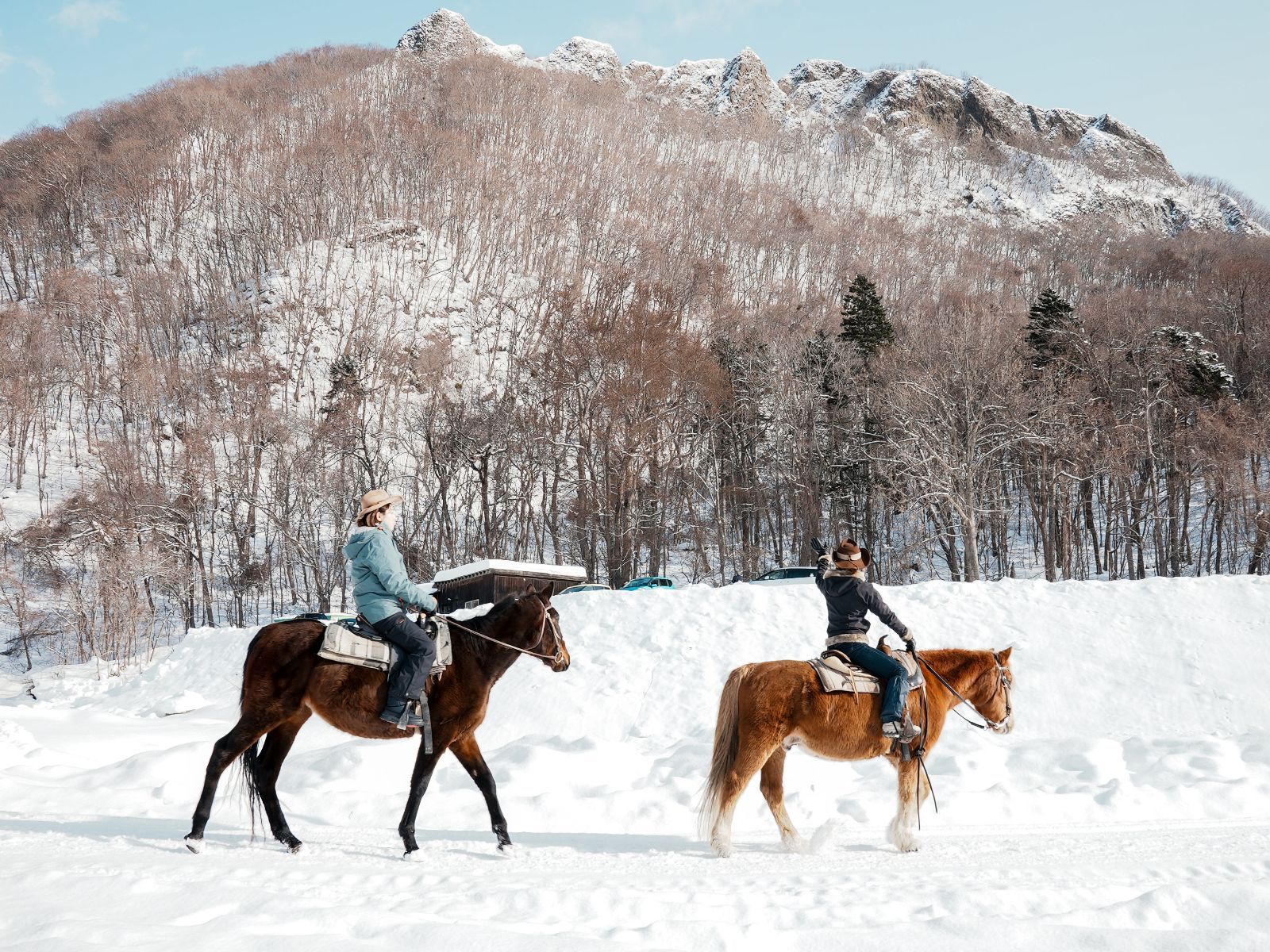 SNOW
ACTIVITY
Enjoy winter attractions with snow play, hot springs, and events
Winter in Hokkaido is packed with activities including skiing, snowboarding and more. You can try snowshoeing, snow rafting, hop in the hot springs or sauna, or get some exercise while interacting with nature and animals. There are lots of other charming events including light displays and snow festivals!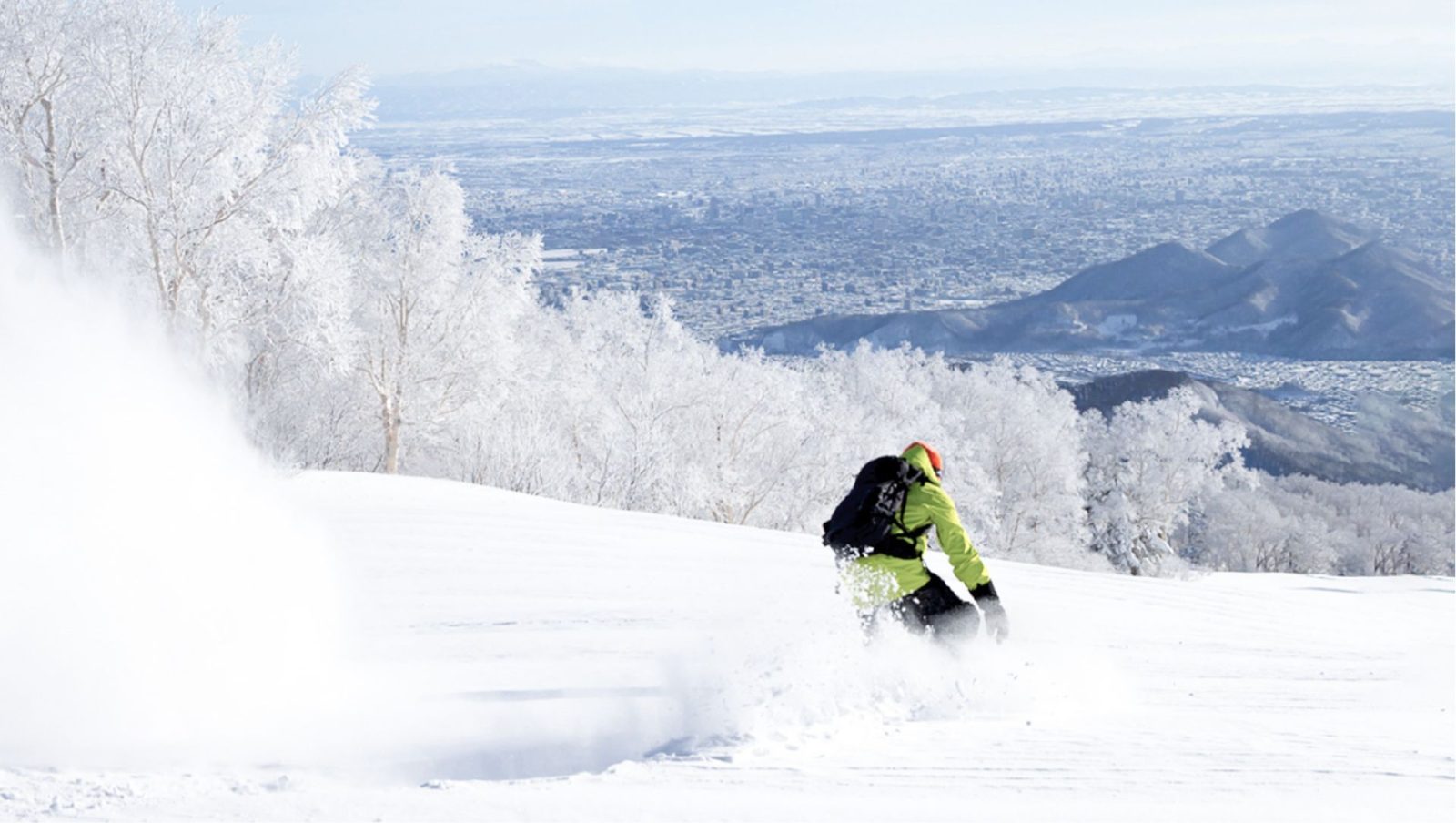 SAPPORO
SKI AREA
Distance and time from central Sapporo to ski area
SAPPORO GOURMET
Enjoy seafood, sushi, Genghis Khan barbecue, ramen, soup curry, and of course, ski lodge food.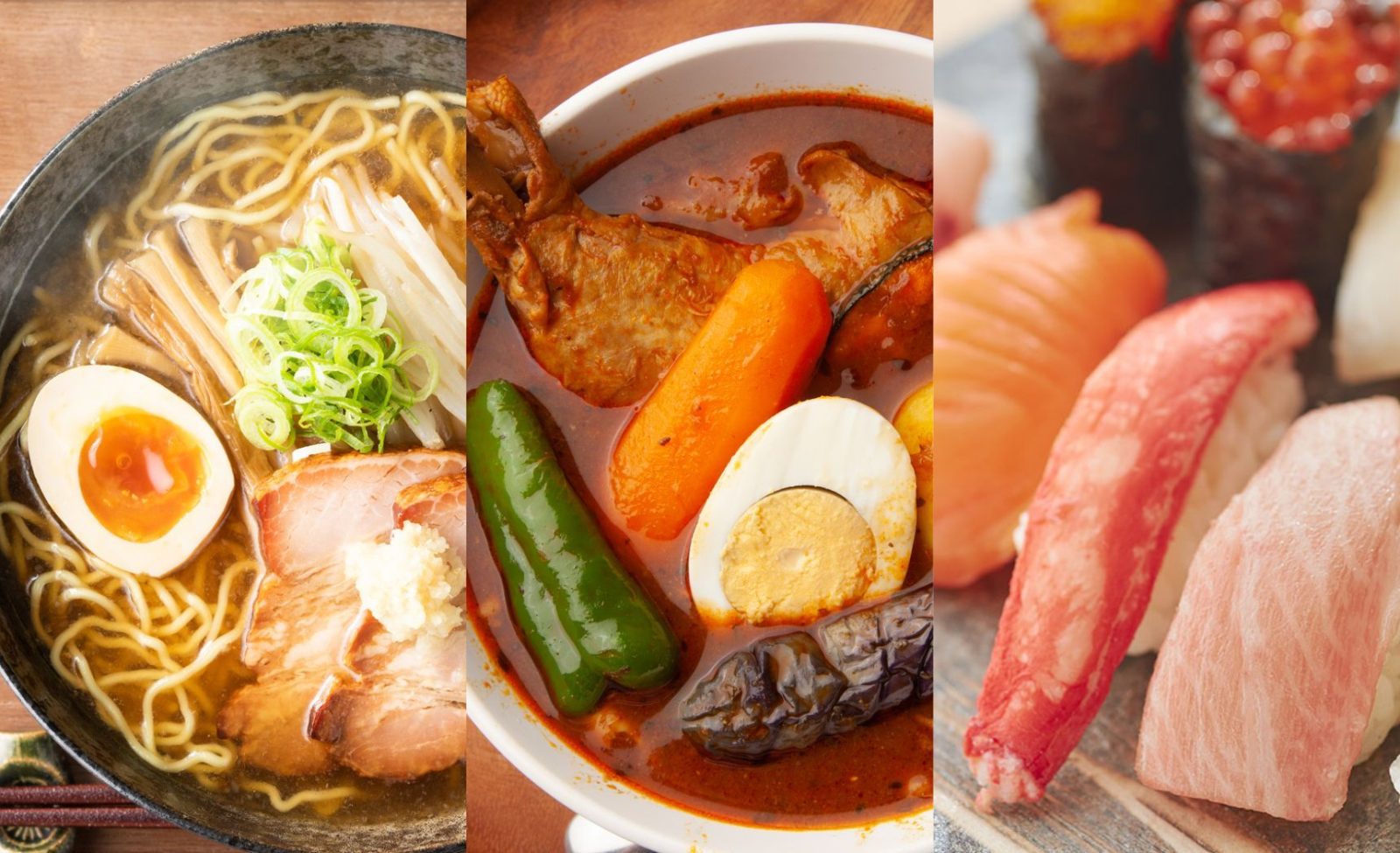 ENJOY SNOW SAPPORO
RECOMMEND PLAN
Recommended model course for a fun trip to snowy Sapporo
DOWNLOAD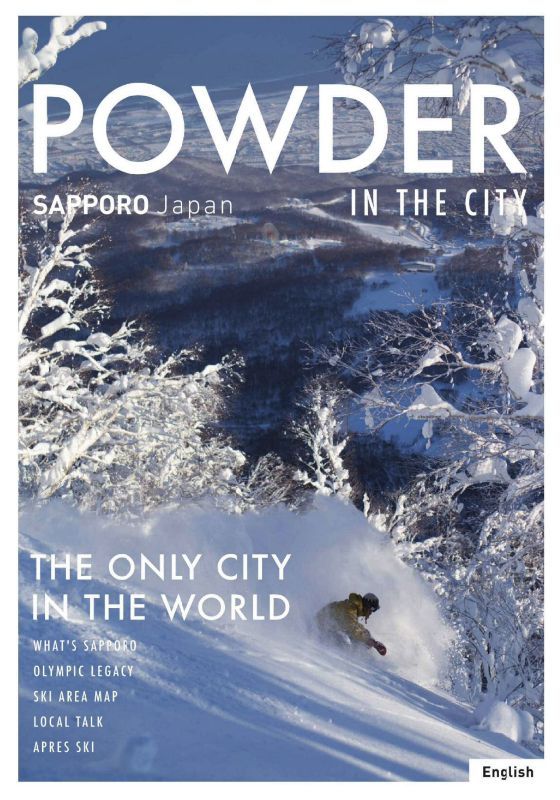 Snow Resort City Sapporo
Brochure
(Produced in March 2022)
ACCESS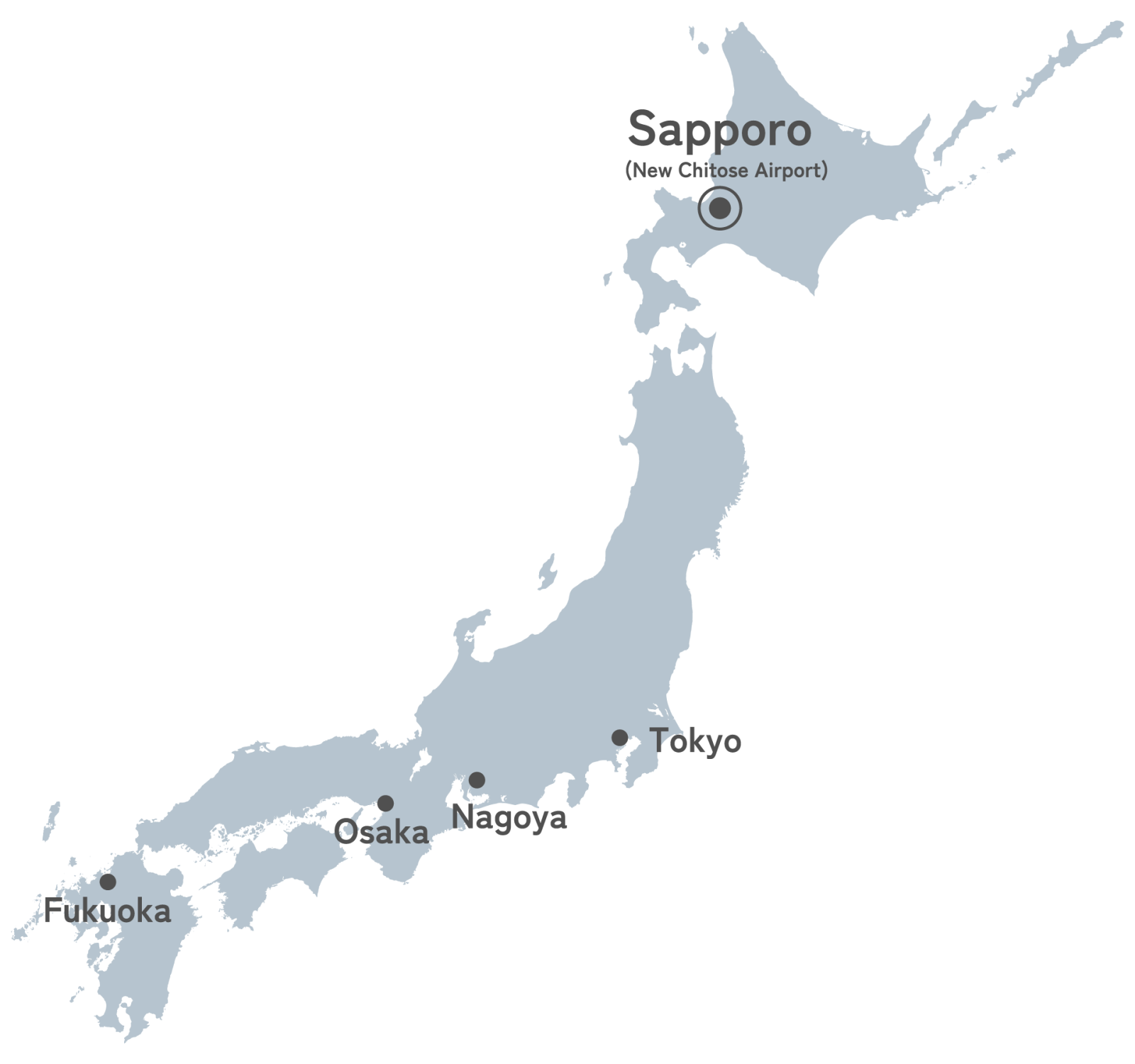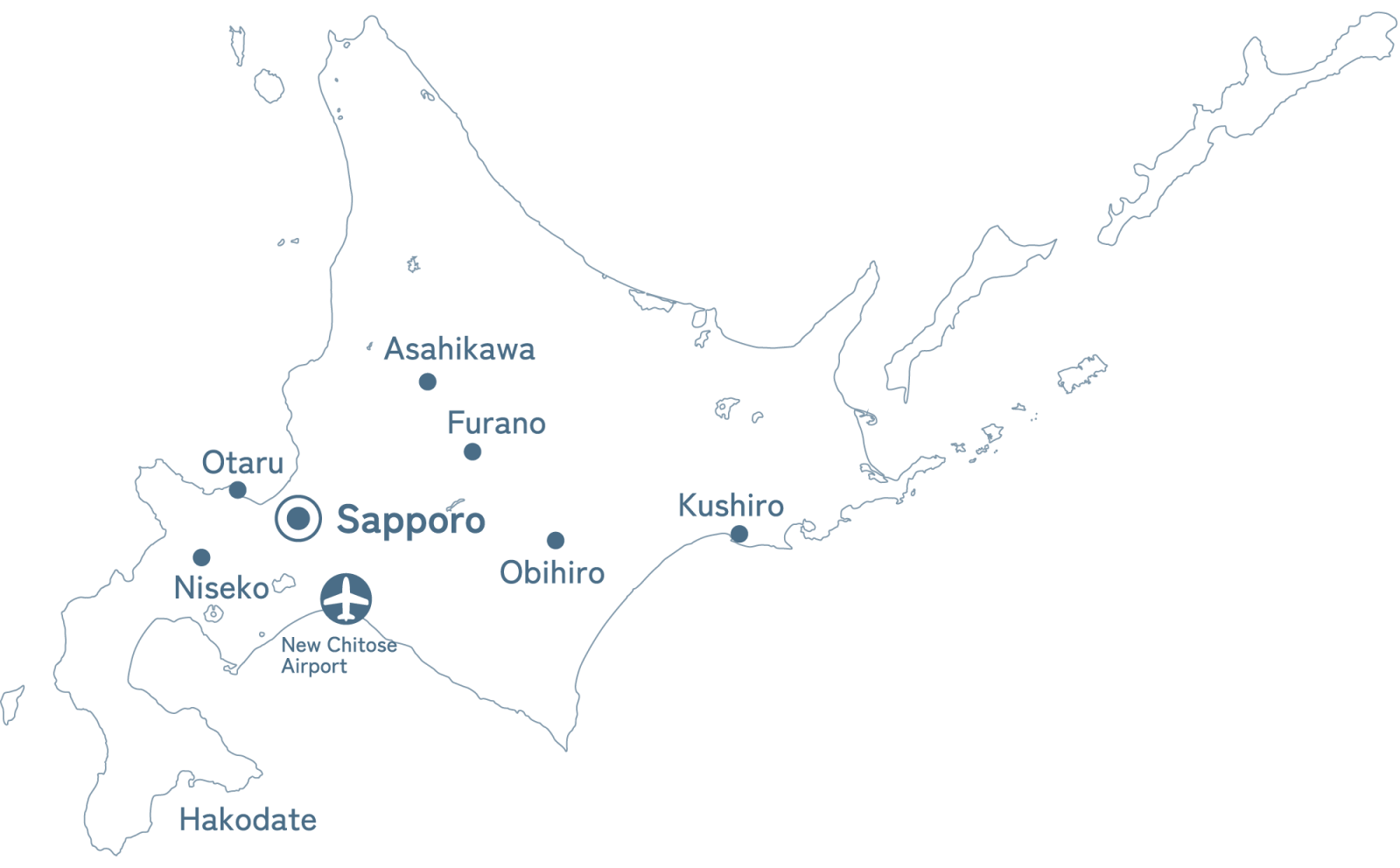 Travel time from major Japanese airports
New Chitose Airport ⇔ Haneda Airport Approx.1hr30mins
New Chitose Airport ⇔ Narita International Airport Approx.1hr45mins
New Chitose Airport ⇔ Kansai International Airport Approx.2hr00mins
New Chitose Airport ⇔ Fukuoka Airport Approx.2hr15mins
New Chitose Airport ⇔ Chubu Centrair International Airport Approx.1hr35mins
New Chitose Airport ⇔ Okinawa Naha Airport Approx.3hr05mins